* * * * *
HTI Mission Statement
The Mission of Health Talents International is to proclaim the Gospel of Jesus Christ through teaching and healing ministries.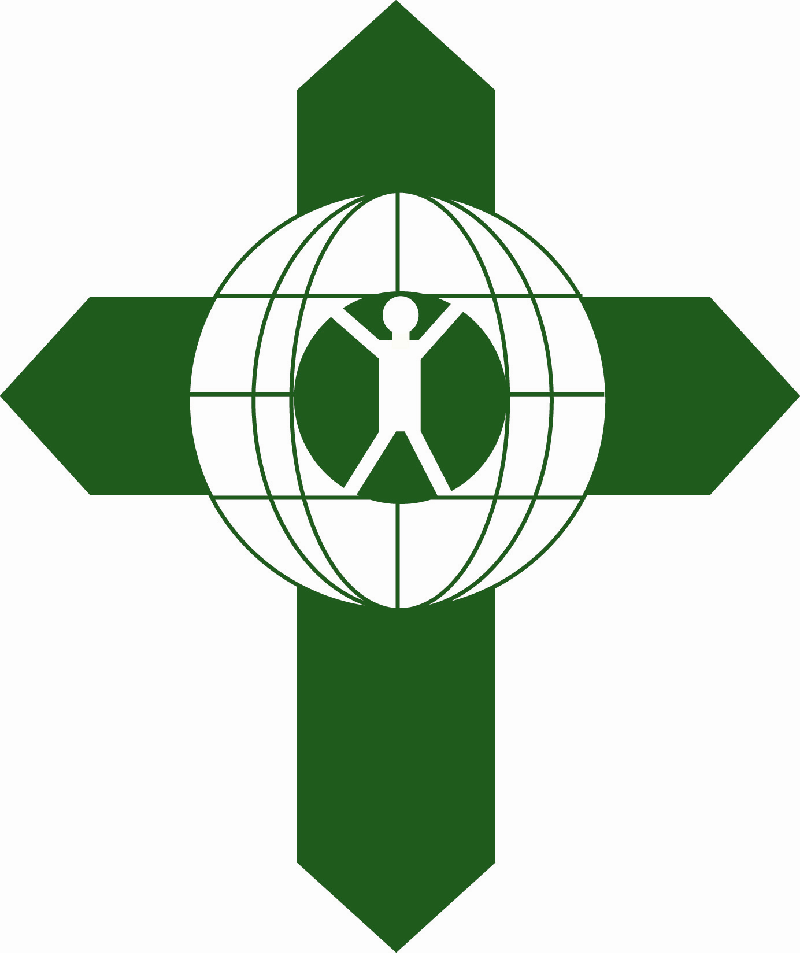 * * * * *
Contact us
Rick Harper, HTI Director
Julie Wheetley
Recruiting Director
* * * * *
Missionary Blogs
Kemmel & Dr. Lisa
kemmelandlisa.blogspot.com
Sheri Kretzschmar
sheriinguate.blogspot.com
* * * * *
2011 Trip Schedule
June 4-11 - General Surgery
July 6-11 - Mobile Medical/Dental
July 16-23 - Eye Surgery
August 6-13 - General, ENT, and Plastic Surgery
Sept 3-10 - Gen/Gyn Surgery
October 1-8 - Gen/Gyn Surgery
Nov 2-7 - Mobile Medical/Dental
Nov 19-26 - Eye Surgery
Greetings,
It is amazing that the year 2011 is already nearly half over! It seems that it was only yesterday we were worried that the world might come to a crashing halt...at least computer- wise...on January 1, 2000. The lesson in this is to use what time we have wisely because it's gone before we know it. I know a dozen students who are in Guatemala right now doing just that. They are MET students.
HTI spends a lot of time planning for the future, and its MET program is an important part of that. It takes time and energy to create a new generation of people who understand and value the ministry of medical evangelism. MET was created in 1981 and except for a brief hiatus in the 90's when we were between ministries, it has been going strong ever since. In this issue of Mission Moments, you'll learn about this year's students and get a glimpse of how the MET experience has impacted the lives of previous students...and how they have likewise impacted medical evangelism.
Medical Evangelism Training...2011
Waking up to the sound of roosters crowing, the hand-slapping of tortilla-making, and the occasional pre-dawn fireworks that celebrate a birthday are all things likely new to this crop of MET students. That is in addition to having to function in a language not their own. But despite these issues, Zach Moore, Amber Ashley, Merideth Bush, Molly Alexander, Haleigh Maudsley, Abby Greer, Phillip Scheid, Lindsey Wilburn, Elizabeth Rhoden, Becca Lynn, Michaela Mengel and Marah Casey have accepted the challenge to spend six weeks in Guatemala learning about medical evangelism...in an up close and personal way. They wanted to learn how to integrate physical and spiritual care in a culture very different from their own.
After a week of language school, the students studied Mayan culture and local folklore regarding religion and medicine. Knowledge of these things is essential for the long-term success of any medical evangelism ministry.
Half of the twelve students then moved in with their host families in Chicacao near Clinica Ezell and the other half traveled to Paxot II, a rural Mayan community near Chichicastenango. Mid-way through the six weeks, the two groups will trade places. Many former students have told us that living with a local family was one of the most valuable aspects of their entire experience.
The bonds they formed with their host families helped them understand the culture the way nothing else could have.
They will spend their days shadowing HTI physicians, such as Dr. Lisa Dunham. She and her husband, Kemmel, are both former MET students. They will likely see physical anomalies they've never seen before, as well as witness the strength, character and faith of the Mayan people. There will be plenty of opportunities to participate in the local culture. Some students have already been privileged to attend a Mayan wedding.
HTI's purpose in MET is to ensure the future of medical evangelism. By exposing young Christians to the real world of medical evangelism, we hope that the opportunities and challenges they see will inspire them to get involved when they complete their training. Several MET alumni have done just that. A couple of them have shared their thoughts with us (see below).
Please join us in giving thanks for the hearts and minds of these twelve young people experiencing MET today...and for the generous support of many of their friends and relatives back home that helped make it possible for them.
MET...in other words
Classes of '89 and '90...Dr. Lisa & Kemmel Dunham: As missionaries, the MET program is special to us for many reasons. For one, it gave us our first real experience working in missions and learning about how to integrate medical care with evangelism in a practical manner. Not only were we introduced to the field work, we were also given the opportunity to live with local families, experiencing first hand the cultural and language differences and the potential challenges they produce. This experience was invaluable in helping us decide if we were ready to serve God in a foreign field. (And, of course the other reason the MET program is special to us is we met each other while serving with MET!)
Class of '92...Lesca Hadley, MD: The MET trip dramatically changed my life. It changed my focus and my career. As a MET student, I had been accepted into the School of Veterinary Medicine at Texas A& M with the intention of becoming a veterinarian in a small town. I am now a Family Physician on faculty in a residency program with a strong emphasis on international medicine and global health. Each year I participate in 3 or 4 international medical mission trips providing needed medical care as well as medical education. Once you participate in a MET trip, you will never be the same.
I still have vivid memories of the sights, sounds and smells of that first trip. Each day we saw long lines of patients quietly pleading to be healed while their children innocently played. Through the example of Dr. Mike Kelly, I saw the hands of Jesus in a physician, caring for those whom the rest of the world had forgotten. The hospitality and generosity of the Guatemalan people humbled me as I learned to appreciate a new culture so different yet so refreshing. The trip challenged then increased my faith as I had to rely on God and others for my every need in an unfamiliar country. The MET trip instilled in me a life-long dedication to the service of those in need, and I will be forever thankful for the
experience.
Meet Dr. Ruben Romano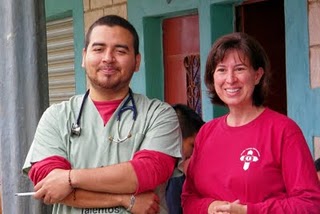 Dr. Ruben Roman (pictured here with Dr. Lisa) is HTI's most recent Bates
scholarship grad. He is from Managua, Nicaragua, and has moved to Guatemala
He will be working in the highlands with Drs. Lisa and Josefina and Nurse Sheri.
We've known Ruben since he was a boy because of our annual mobile clinics to Managua. His father, Noel, is a minister and his mother runs a small pharmacy. His brother, David, won a Walton Scholarship to study at Harding University. This is the same scholarship that Carlos Baltodano was awarded. His dentist sister, Jesica, recently completed her scholarship service period with HTI, sharing the dental ministry with Dr. Silvia.
Dr. Ruben is an amiable young man who is very dedicated to caring for people. We are fortunate to have him on staff in Guatemala.
Nashville-area News...DLU's Summer Celebration
Lipscomb will be hosting its "Summer Celebration" on June 29-July 1. It is a "festival of faith & fellowship." There are more than 100 session choices available, complete with classes for children and teens.
Health Talents is hosting a luncheon at noon on Friday, July 1, featuring the Bennie family. Their presentation is entitled, "A Legacy in Family Missions...a 3-generational look at mission involvement."
We would love for you to join us! Tickets are free, but are required. Either come by the HTI booth during the event or drop Marie Agee a note at
marieagee@aol.com